Regular price
Sale price
$32.00
Unit price
per
Sale
Sold out
A much larger version of our classic toadstool designed, this is perfect for BIG plants or plants in hard to reach locations. A fantastic gift for plant lovers! Enjoy healthier plants and simplify your plant care routine with this whimsical watering spike. Great for when you go on vacation for a few days or if you're prone to over-watering, it can be a real lifesaver. 
Approximate dimensions: 8 inches tall (including 2.75 inch spike) x mushroom cap is 3.5 inches wide x stem is 2.5 inches wide
Approximate weights: 4 - 5 ounces
Easy to Use
Watering spikes help keep your plant happy & healthy by slowly diffusing water through its pores, providing hydration for days! Simply insert the spike in the soil near the base of the plant and fill with water. These little plant tenders help take the stress out of plant care, use it to provide extra hydration or prevent over watering.
Hand Made
Made exclusively in our Mudroom studio, every item is handcrafted, painted, and glazed by our two-person team. Slight variations exist, but we try to keep our photos updated so you should have a good idea of what to expect.
Eco-friendly
We mix our own clay, so we know it is lead free and only use non-toxic, food safe glazes on our products. Our quality products are made to last for years! And, we use recyclable packing materials as much as possible, but we also reuse some supplies we receive such as packing peanuts and air bubbles.
Fast Shipping
Unless otherwise stated, items will ship in 1-3 days. Everything listed is finished and ready to ship, we just need a day or two to get it packed up.
Follow @mountainmudworks on Instagram or Facebook to learn more about us and our creation process! Plus, get sneak peeks at new designs
Share
View full details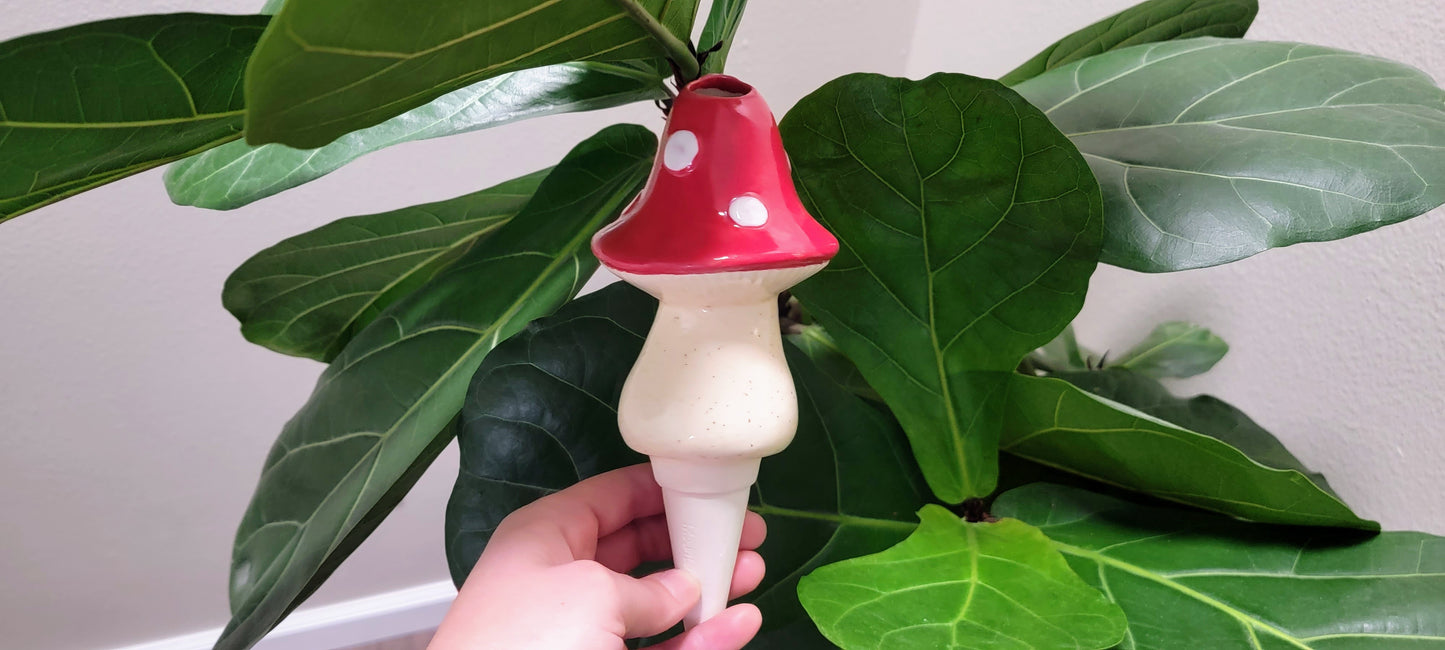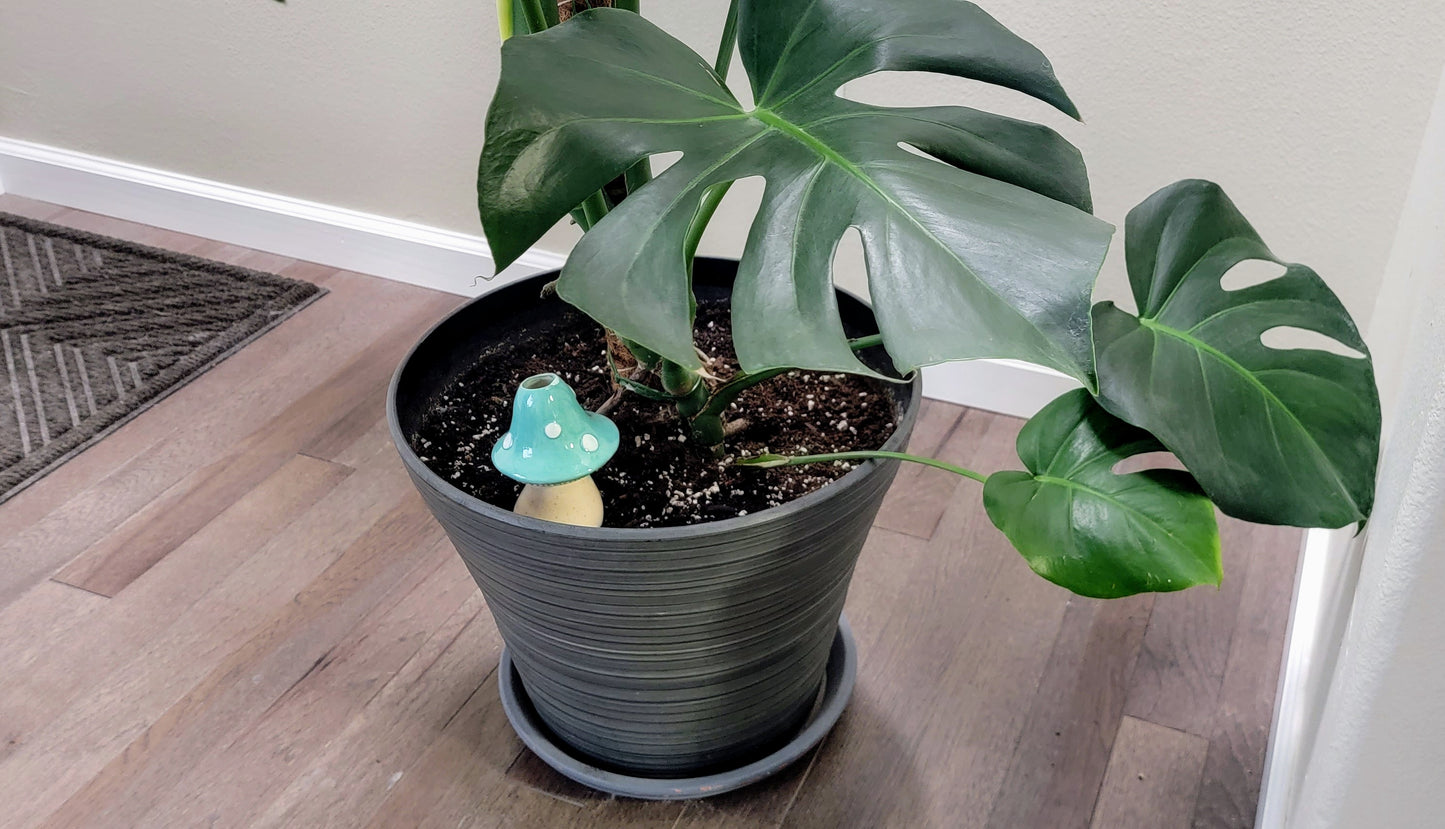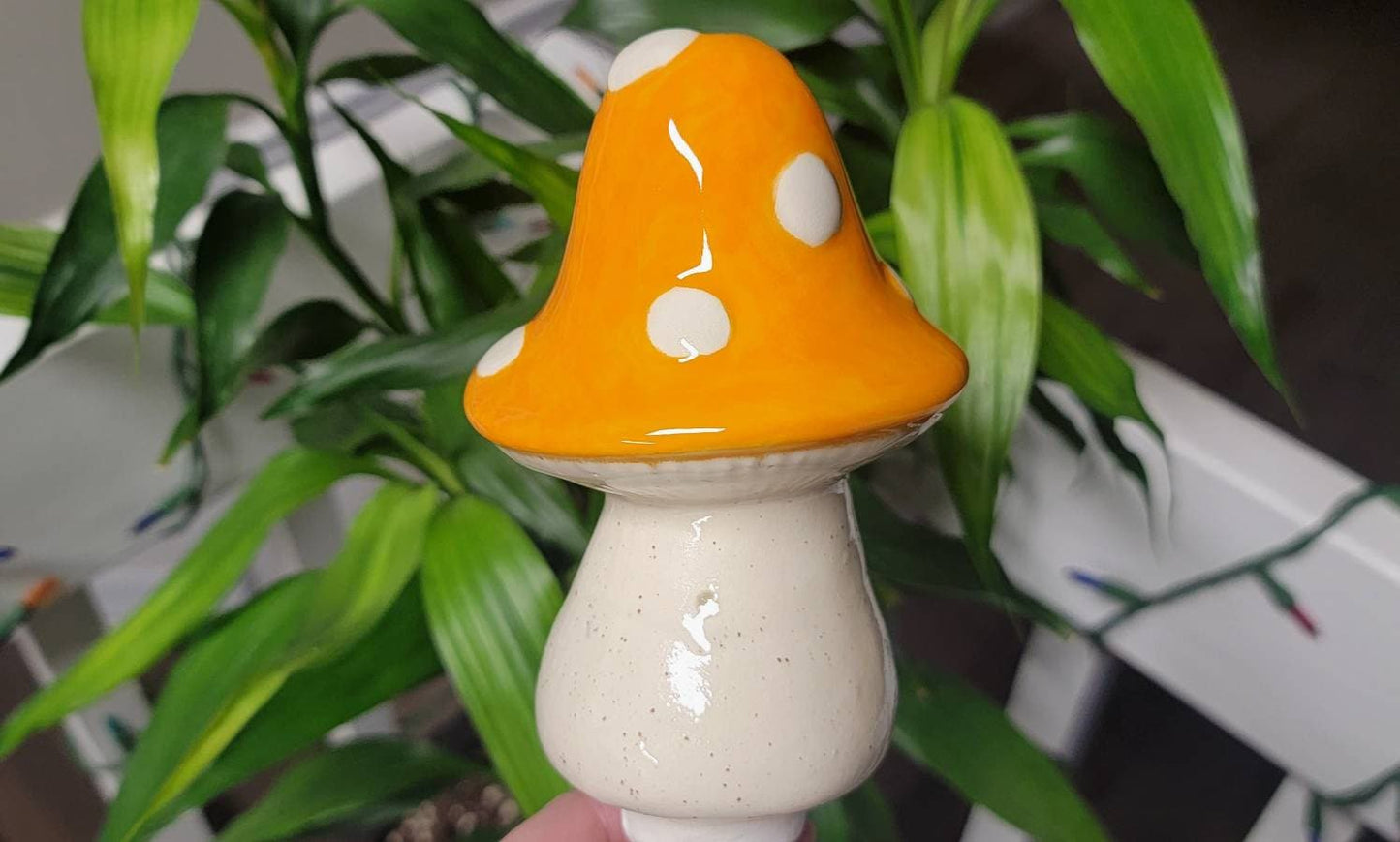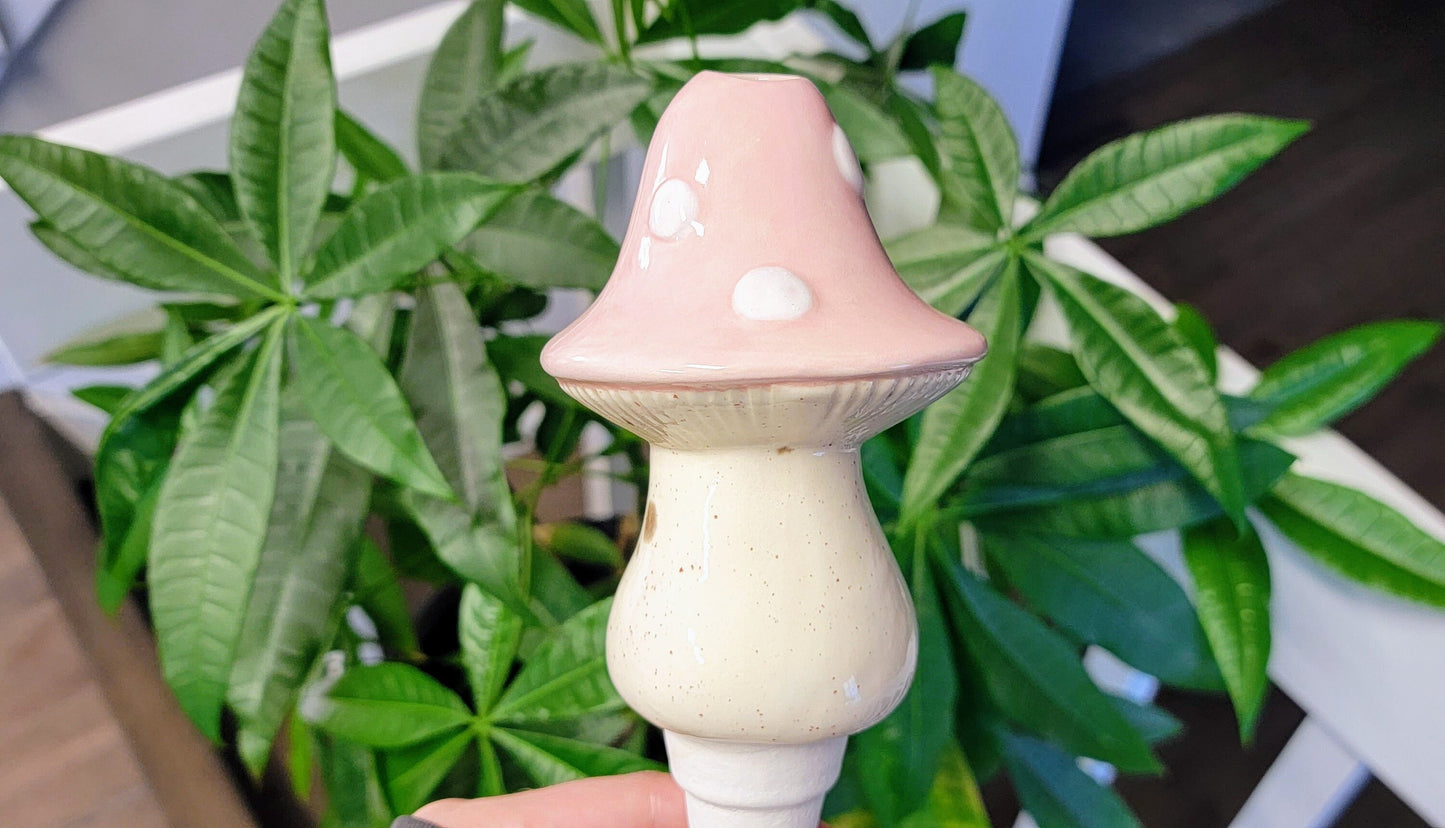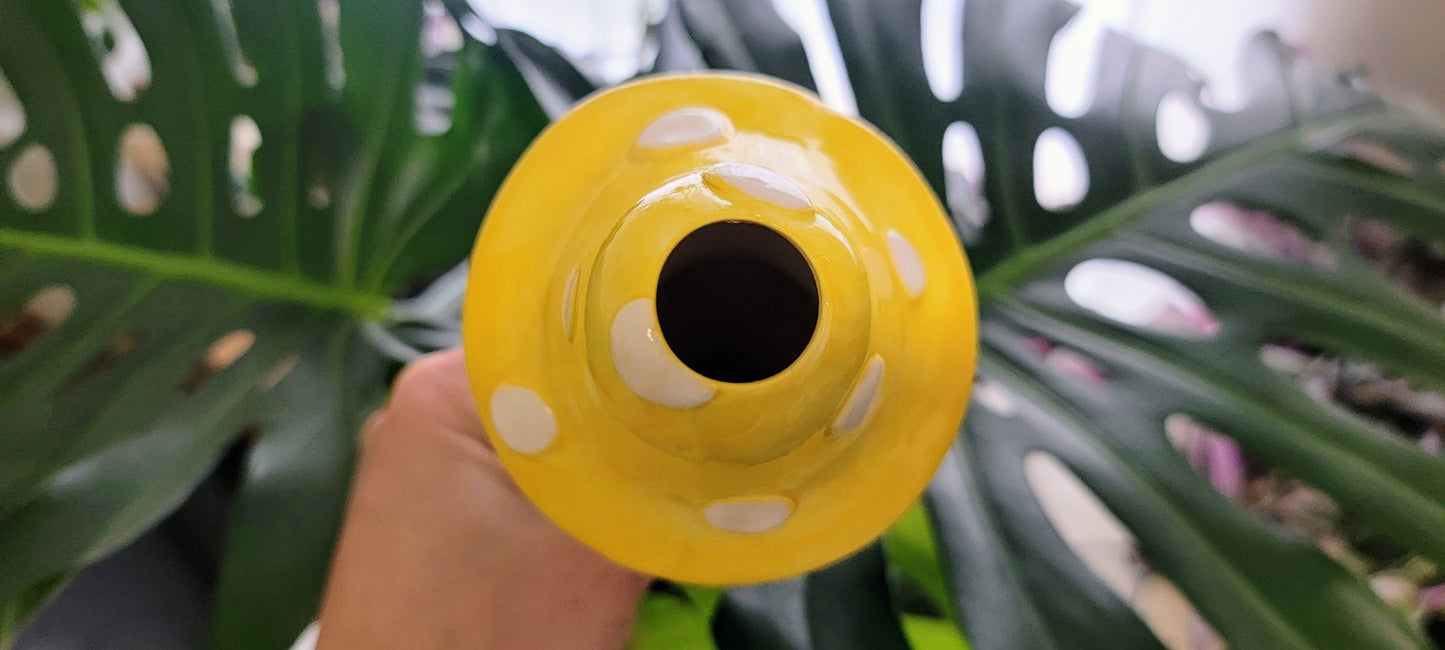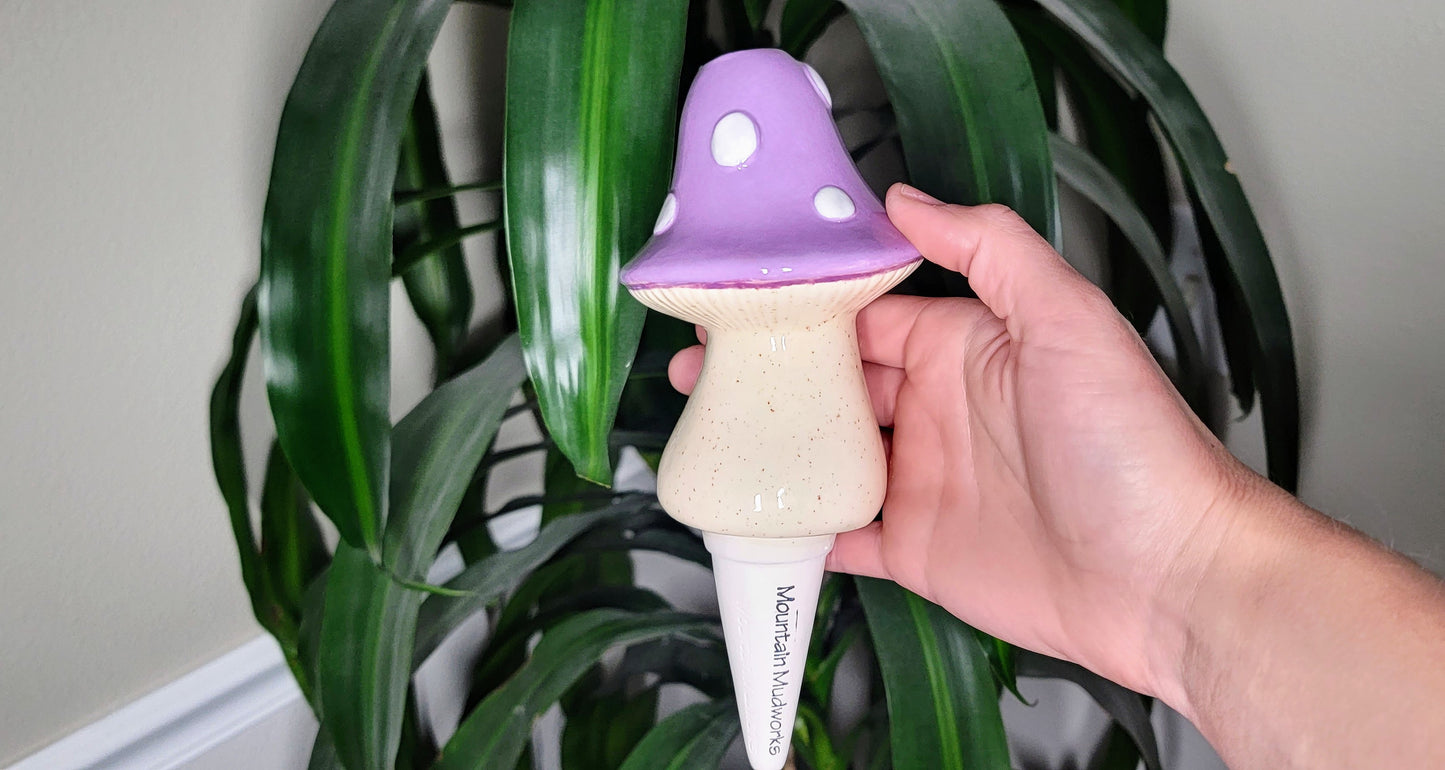 Best watering spikes!
I have gotten several watering spikes of different sizes from Mountain Mudworks, and they all work marvelously and look amazing in my pots!
Large mushroom
I've never been dissatisfied with anything from this shop. For any fellow over-waterers, a watering spike is the way to go. Also great to nurture you green children while you're away for a bit, and multiple spikes will keep your thirsty ones (like a big peace lily) happy. This mushroom and the "crystals" are among my favorites.
Works great!
All the watering spikes I ordered work great and are super cute.
XL Spike for Water Loving Citrus
I purchased the XL mushroom watering spike for my new citrus tree. This spike is amazing! The citrus is a water sucker so not having to constantly monitor the soil but 1-2x weekly is amazing, and because the spike gives water to the roots, there have been zero gnats in our house now!!! The mushroom spikes are XL but are sooo cute too! I love my lil water helper!