Regular price
$35.00
Sale price
$28.00
Unit price
per
Sale
Sold out
Enjoy healthier plants and simplify your plant care routine with this whimsical watering spike! Perfect gift for plant lovers. These plant watering stakes help make a fun zen garden in every part of your home!
The clay spike allows water to move through its pores into the soil, providing slow consistent hydration.  Suction is created around the spike through soil moisture tension, which pulls water faster when the soil is drier. On the flip side, if the soil is exceptionally wet, the water remains within the spike reservoir until the soil dries again and water is needed. Antient technology, modern style.
Approximate dimensions: 5 inches tall (including 2 inch spike) x 3 inches wide x 2 inches deep
Enjoy healthier plants and simplify your plant care routine with a whimsical watering spike!
Easy to Use
Watering spikes help keep your plant happy & healthy by slowly diffusing water through its pores, providing hydration for days! Simply insert the spike in the soil near the base of the plant and fill with water. These little plant tenders help take the stress out of plant care, use it to provide extra hydration or prevent over watering.
Hand Made
Made exclusively in our Mudroom studio, every item is handcrafted, painted, and glazed by our two-person team. Slight variations exist, but we try to keep our photos updated so you should have a good idea of what to expect.
Eco-friendly
We mix our own clay, so we know it is lead free and only use non-toxic, food safe glazes on our products. Our quality products are made to last for years! And, we use recyclable packing materials as much as possible, but we also reuse some supplies we receive such as packing peanuts and air bubbles.
Fast Shipping
Unless otherwise stated, items will ship in 1-3 days. Everything listed is finished and ready to ship, we just need a day or two to get it packed up.
Follow @mountainmudworks on Instagram or Facebook to learn more about us and our creation process! Plus, get sneak peeks at new designs
Share
View full details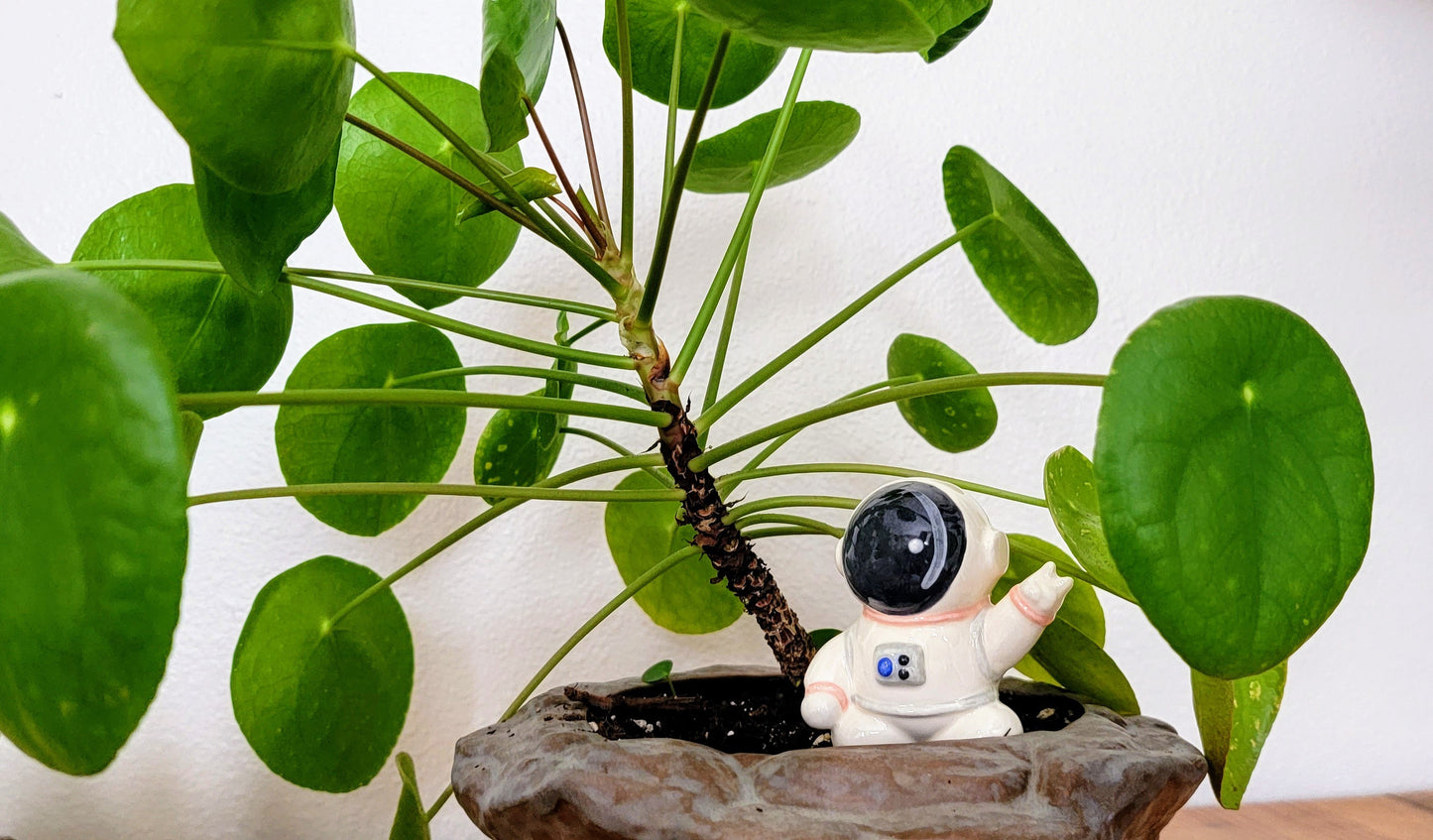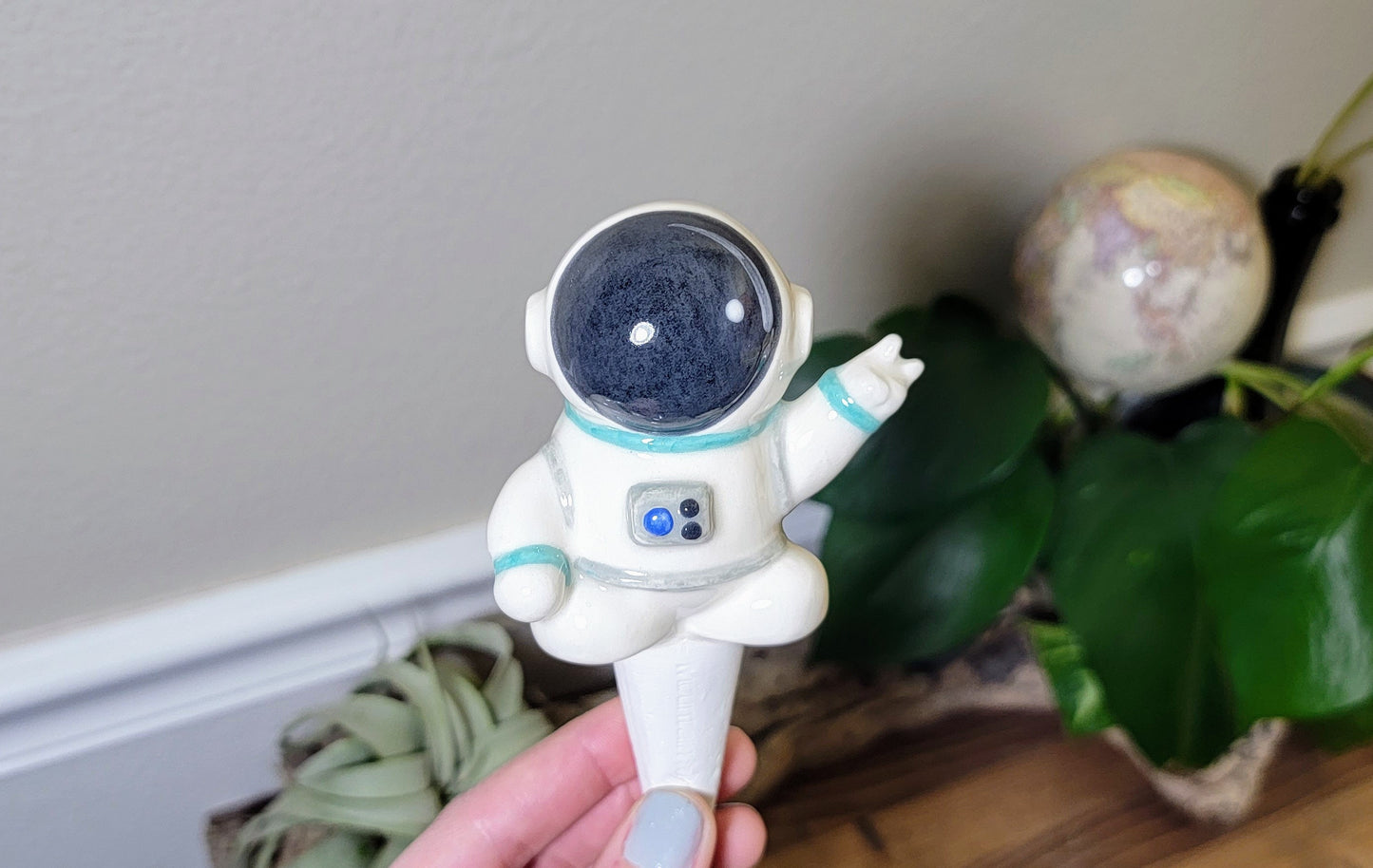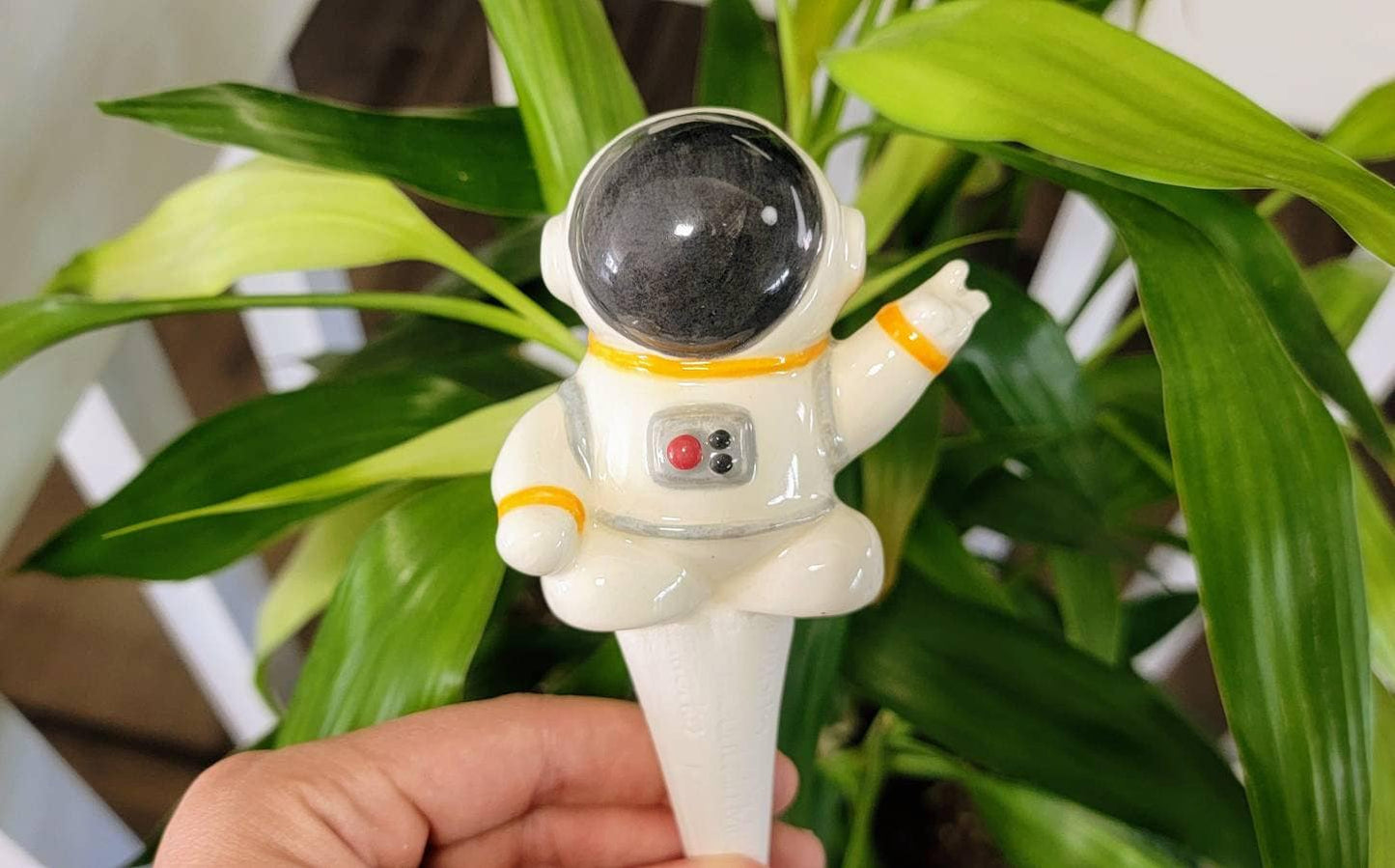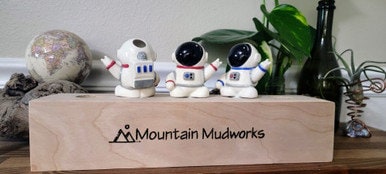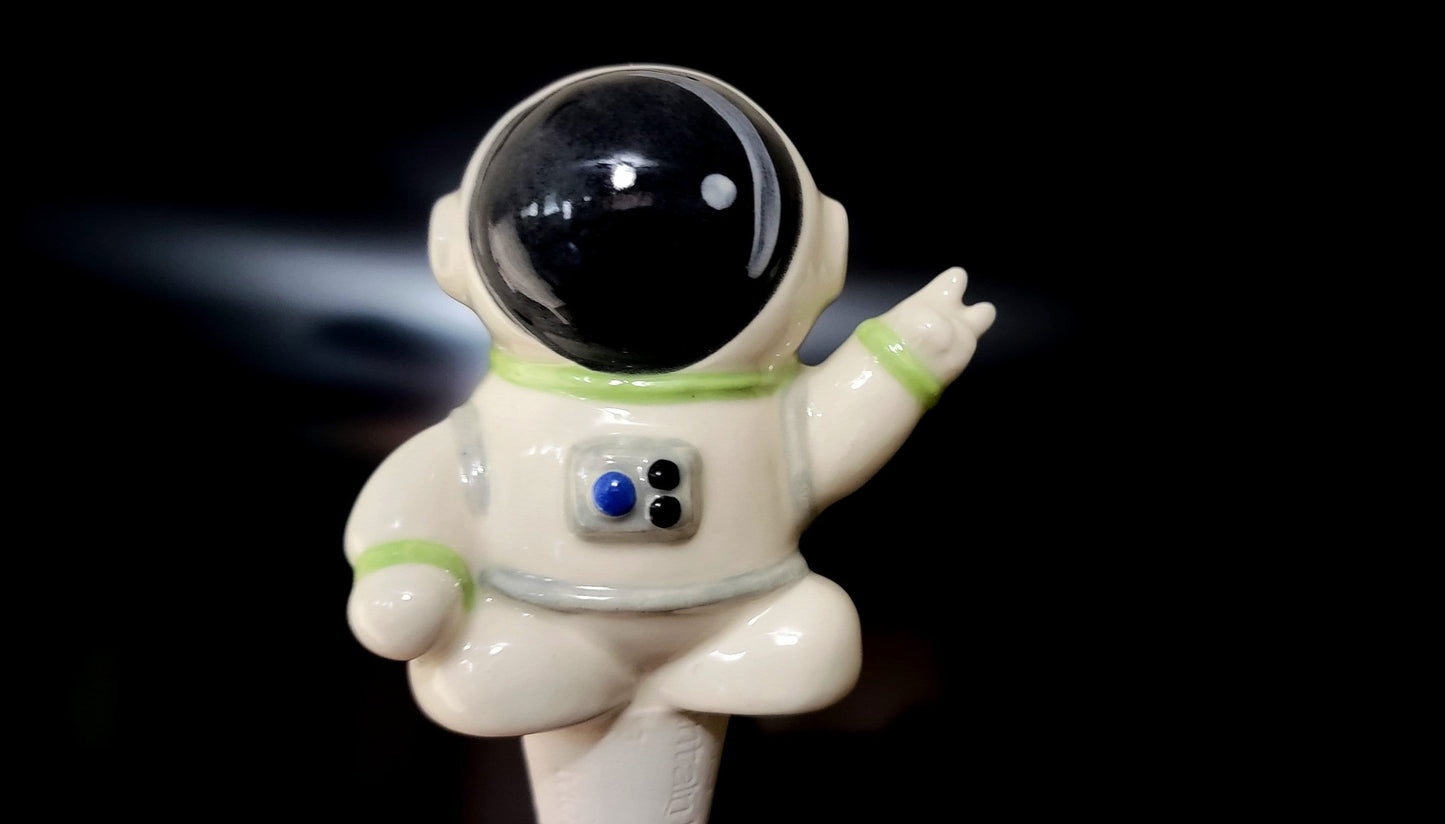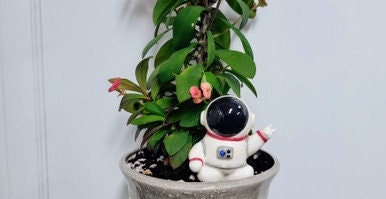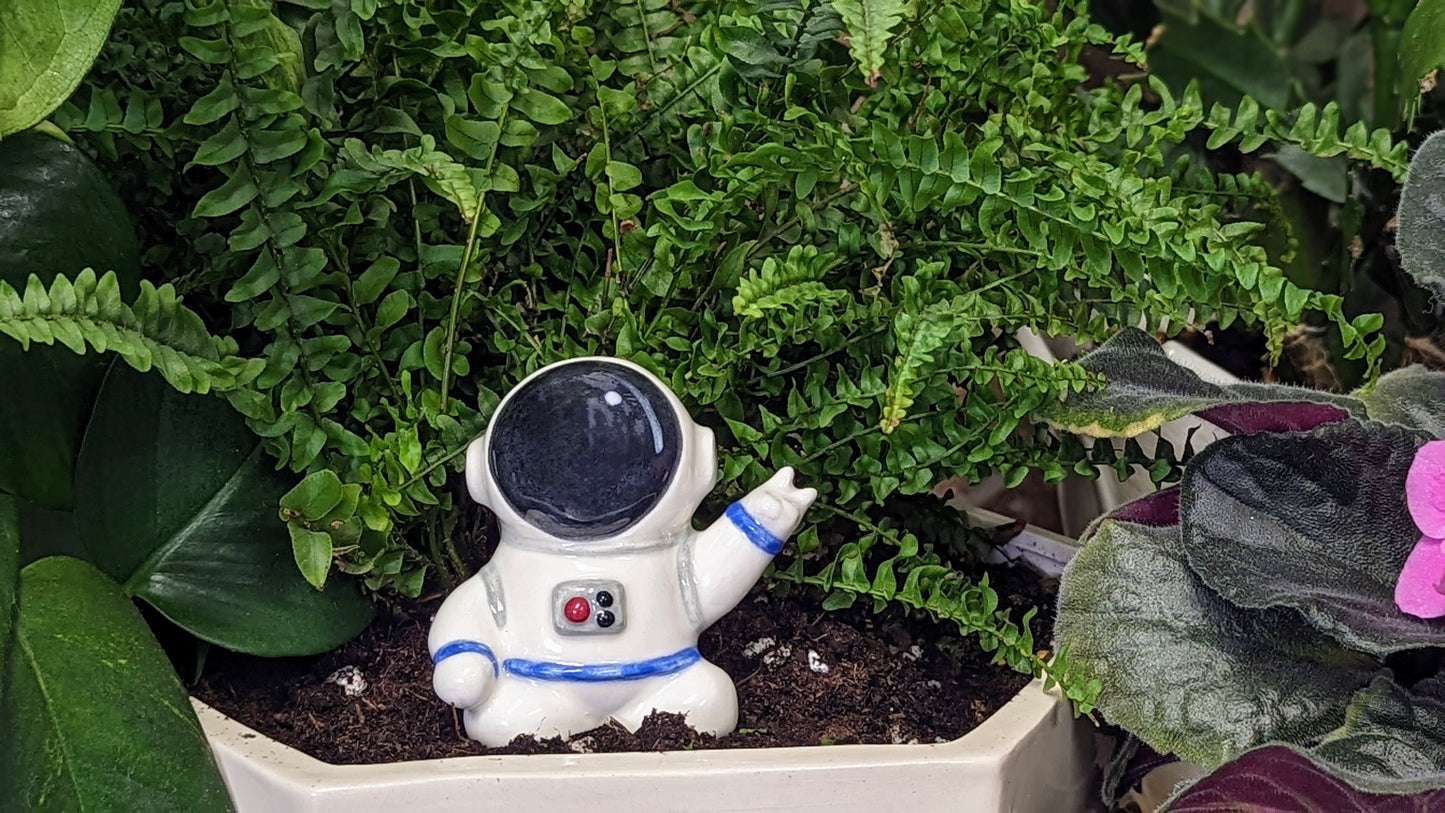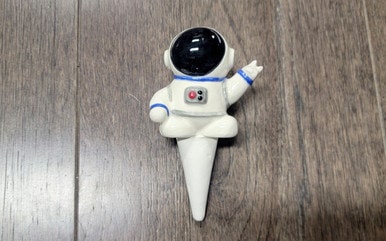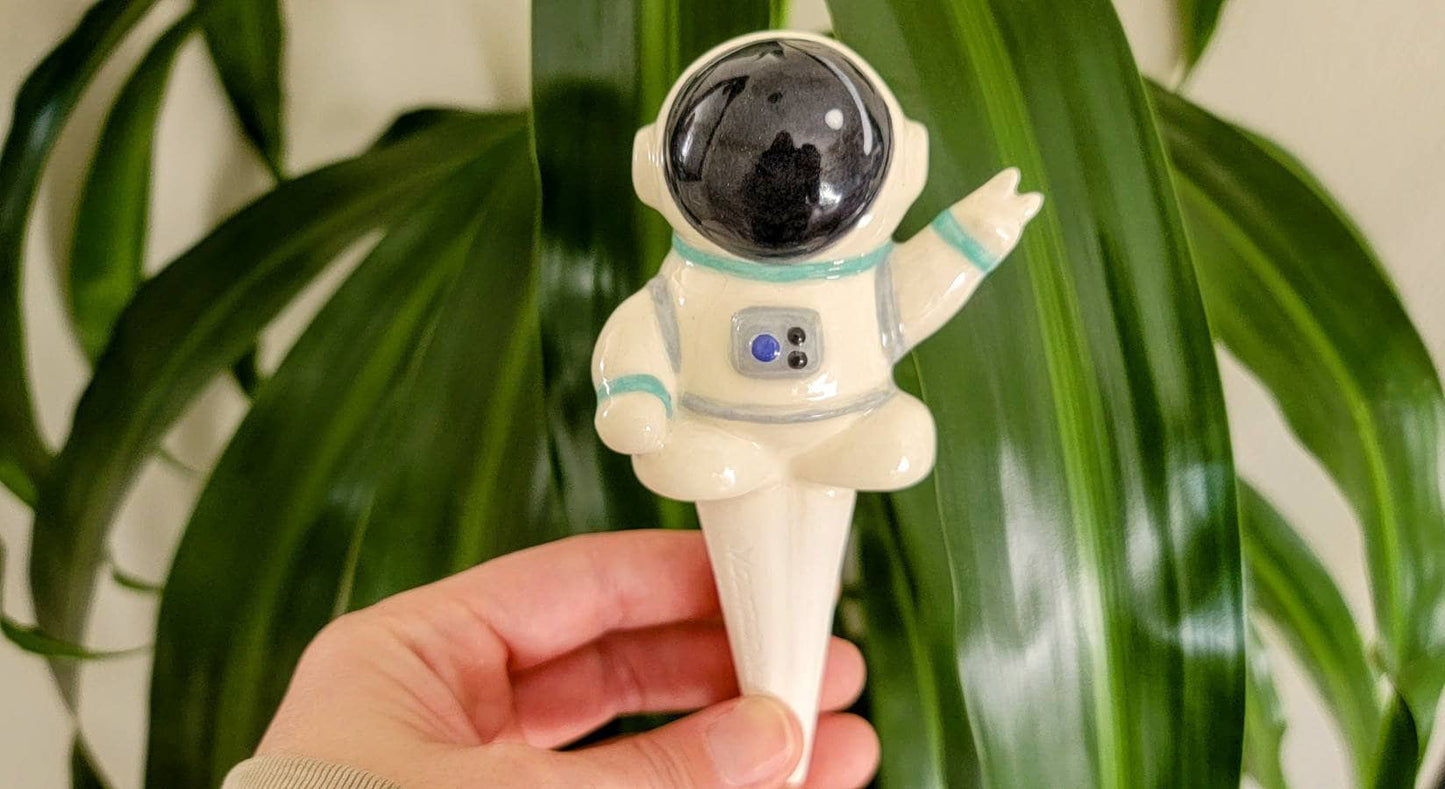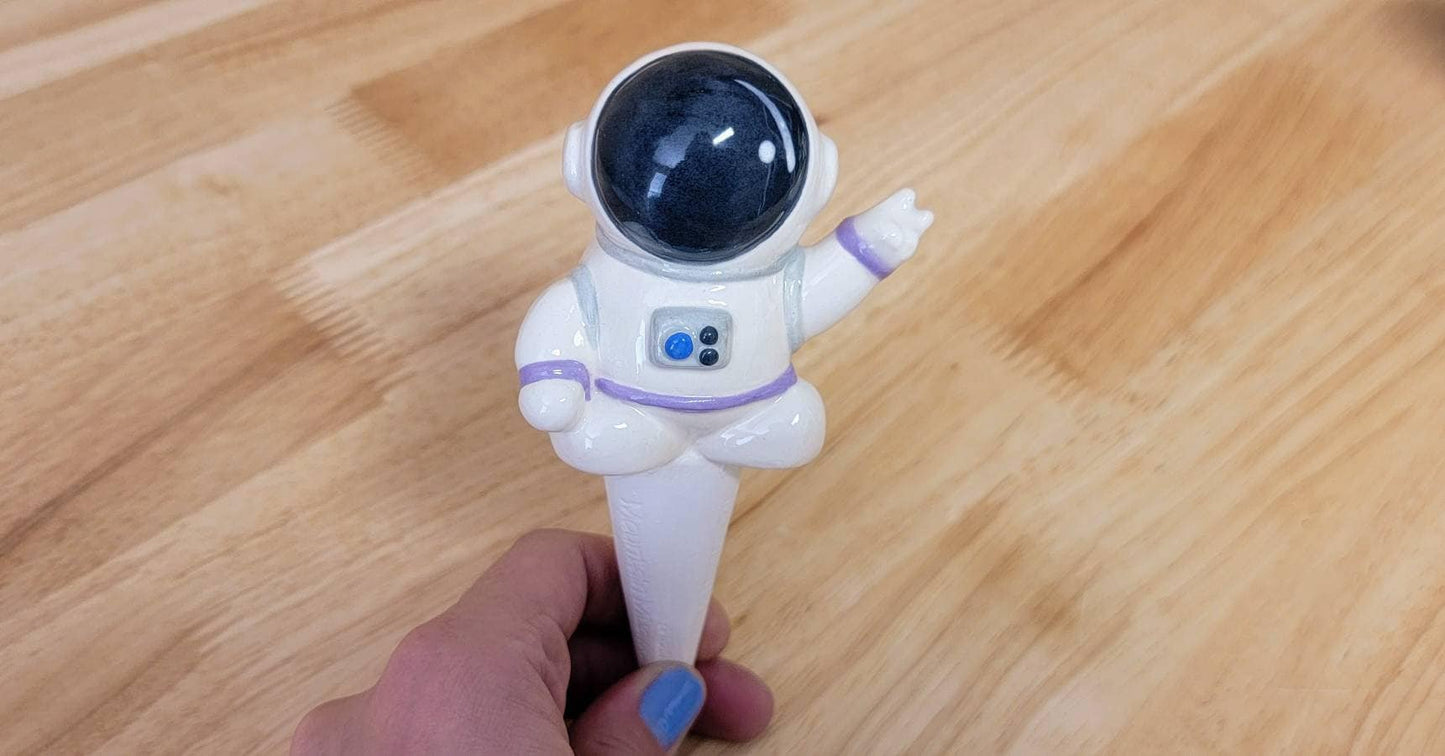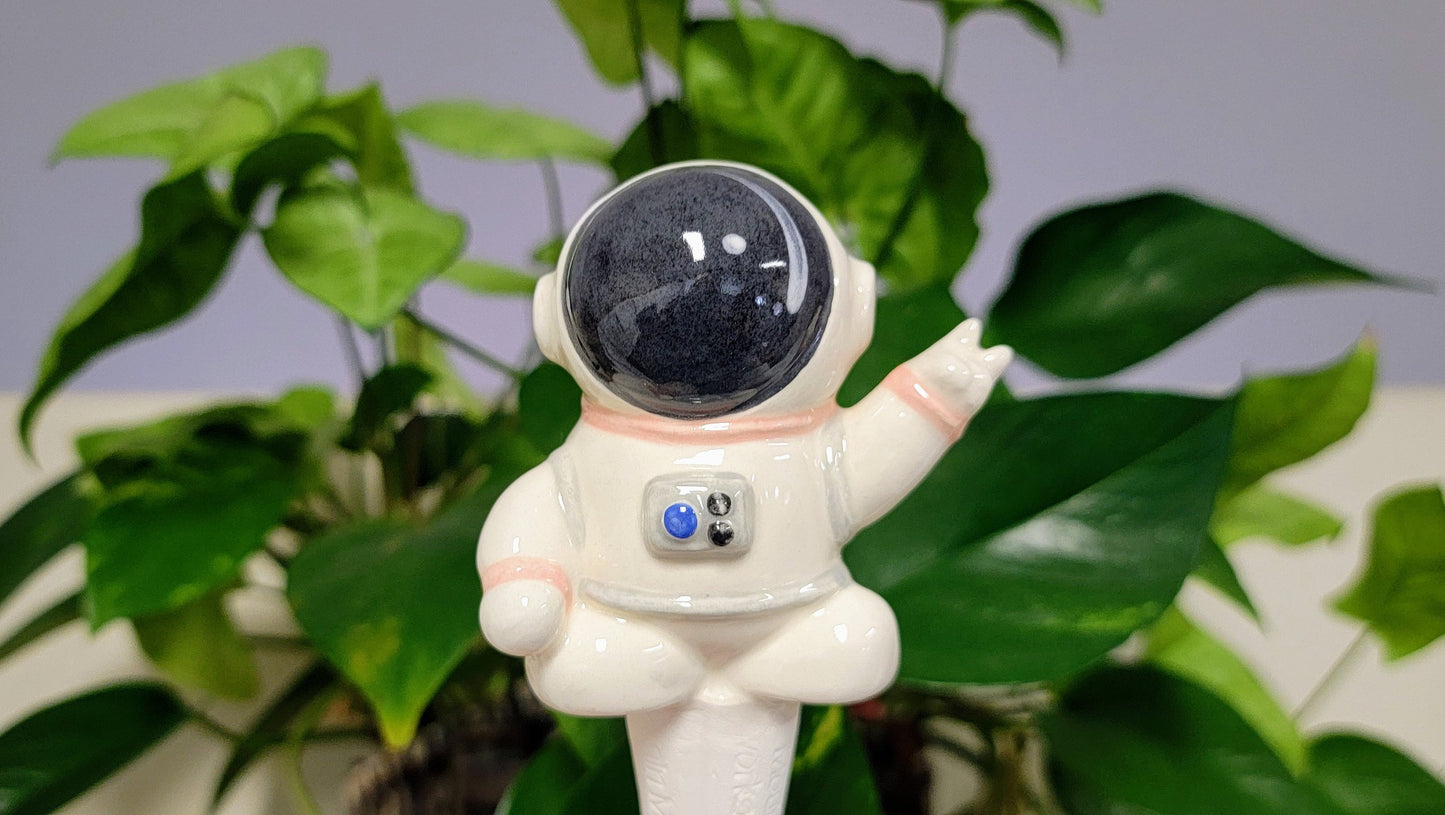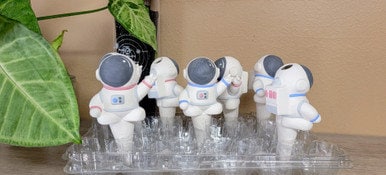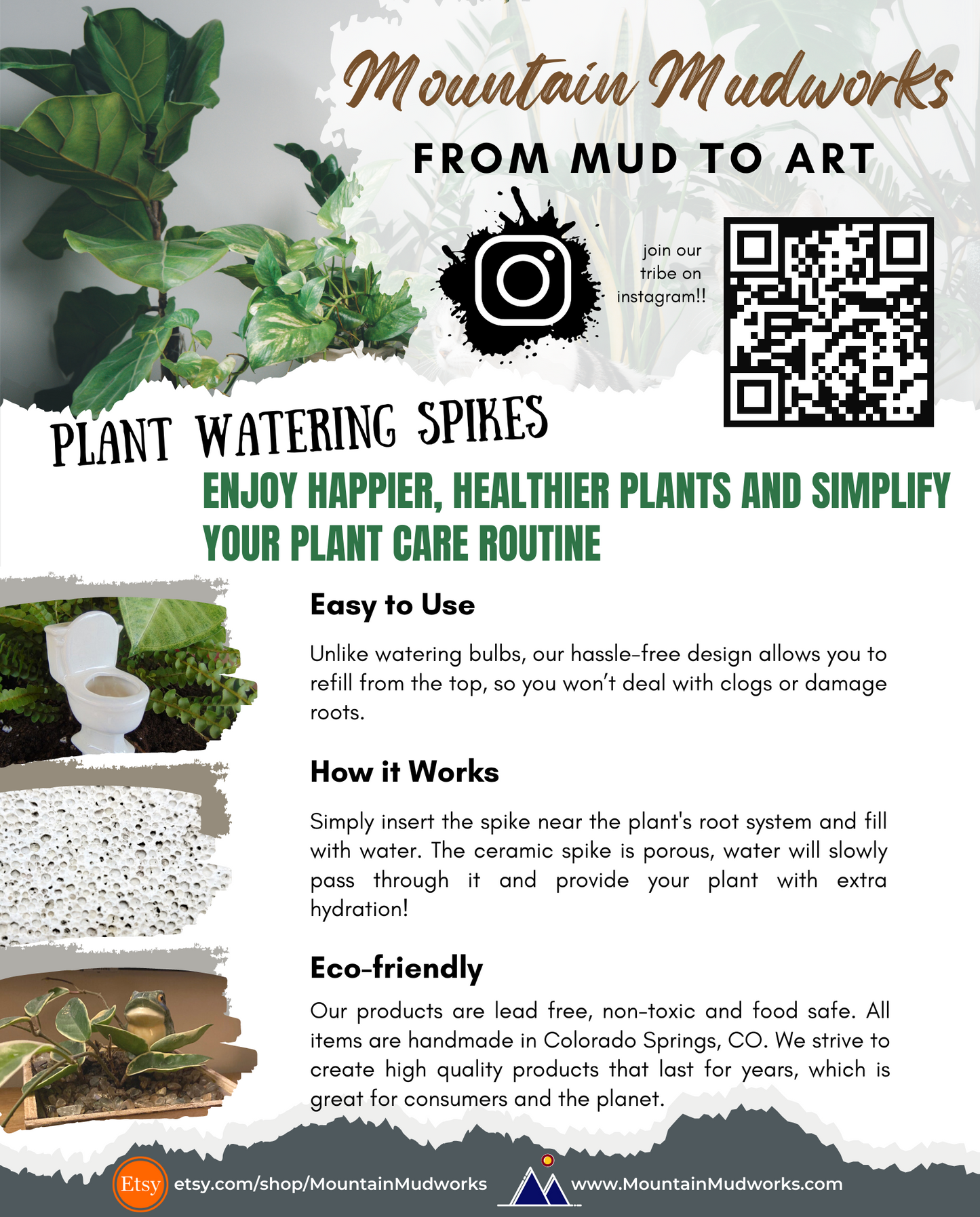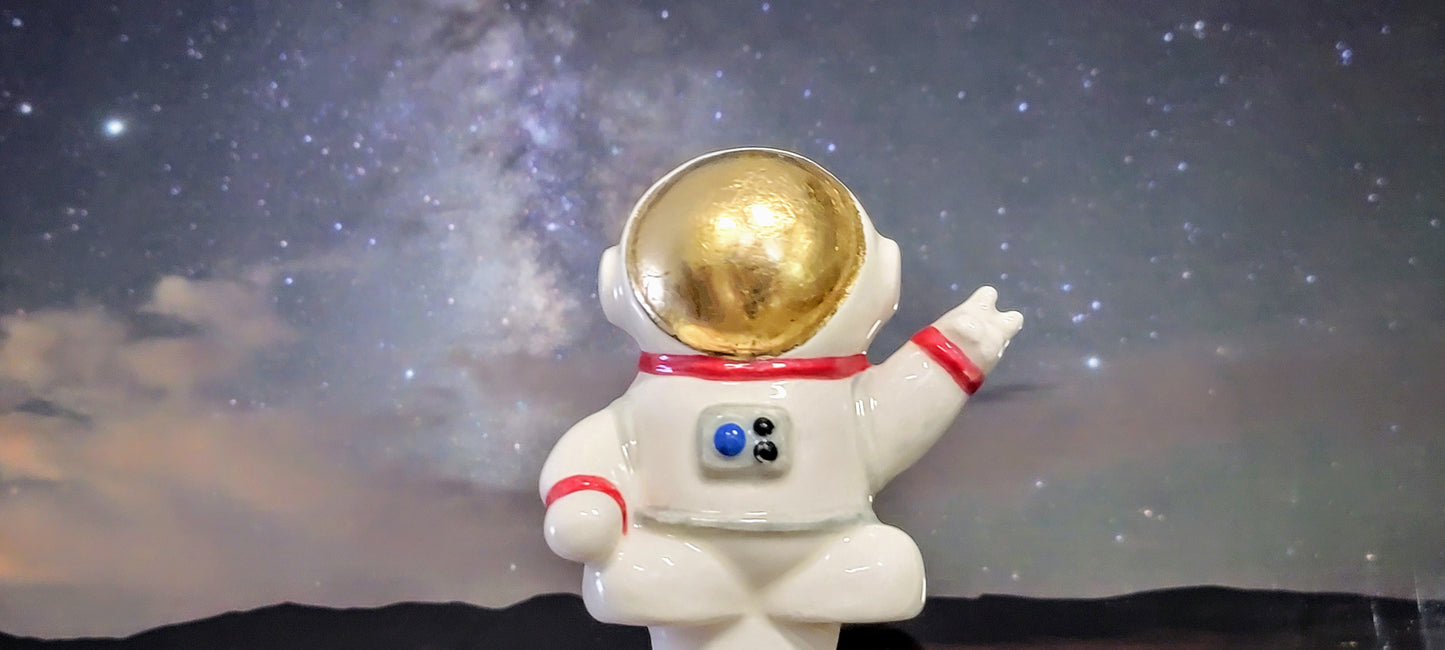 It is so cute!
I ordered the astronaut and it is as cute on the picture as in real life, I'm a bit disappointed in myself that I didn't order the one with the gold colored visor.
I'm happy that i found it, i'm fascinated by everything space related and it looks so nice!
When I have more plants for sure I will order new ones!!
Maybe a suggestion to add items in this space theme.
My wife absolutely loves it!!!
This is far and away the best gift I've gotten my wife in all the years we've been married. She hasn't quit telling me how cute it is and how much she loves it every day since. It really reminds her of the summer she spent working at NASA. Highly recommended seller and product!!
Space Man Keeping Hydrated
I got the spaceman watering spike and he is adorable! My husband love all things space and I love gardening so this spaceman is bridging hobby worlds! Great for specialized watering needs, I use these in mulch, sand, rock and all my plants have been doing amazing! I currently have my lil spaceman in my coffee plant which has high humidity and hydration requirements and it has been easy to keep evenly hydrated thanks to this cute lol spaceman.